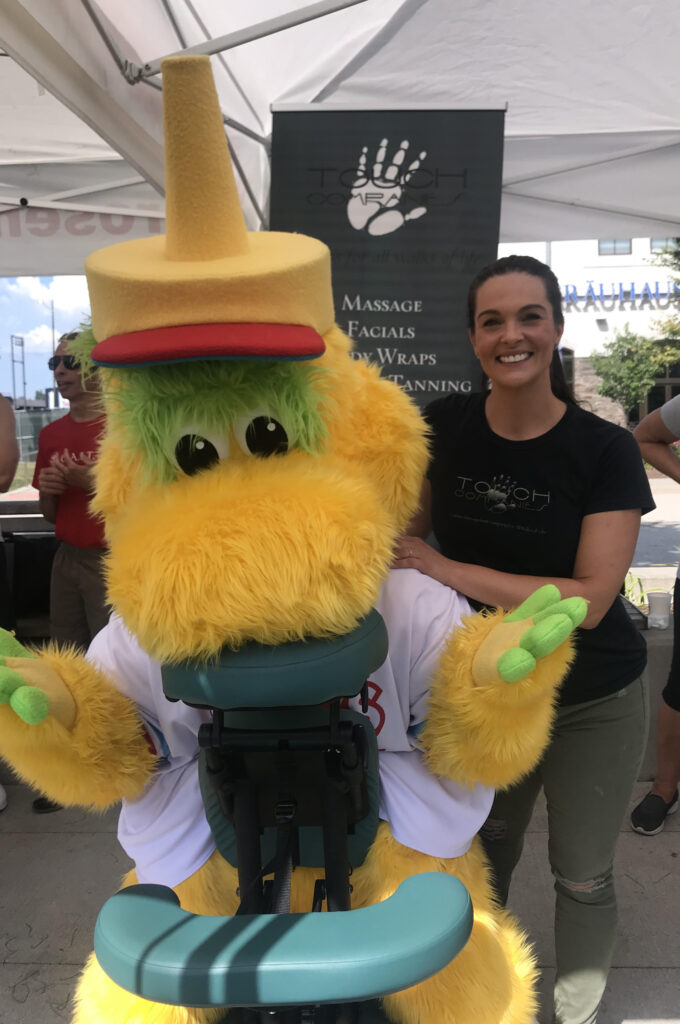 LOOKING FOR A HANDS-ON APPROACH TO BUILDING GOOD WILL? WANT TO ATTRACT CROWDS AND LEAVE A LASTING IMPRESSION AT YOUR EVENT?
Let our dedicated Event Coordinators take the stress out of bringing On-Site Spa Services to your event. With our amazing licensed and certified massage therapists and technicians, we can help provide On-Site Spa Services that relieve tension, relax the mind and lifting spirits.
Incorporate Chair Massage and On-Site Spa Services into your event – you too will feel better immediately. Chair Massages are a guaranteed way to bring a positive atmosphere to any Event. Let us send you a highly qualified Chair Massage Therapist or Spa Technician to your location of choice and watch how much they can influence your event.
Invite Touch Companies to your next office party, exhibit promotion, sales pitch, trade show, hospitality suite, golf outing, school fundraiser, or offer it to your employees as an incentive. Chair massage is a seated stress reduction massage that can be performed virtually anywhere.